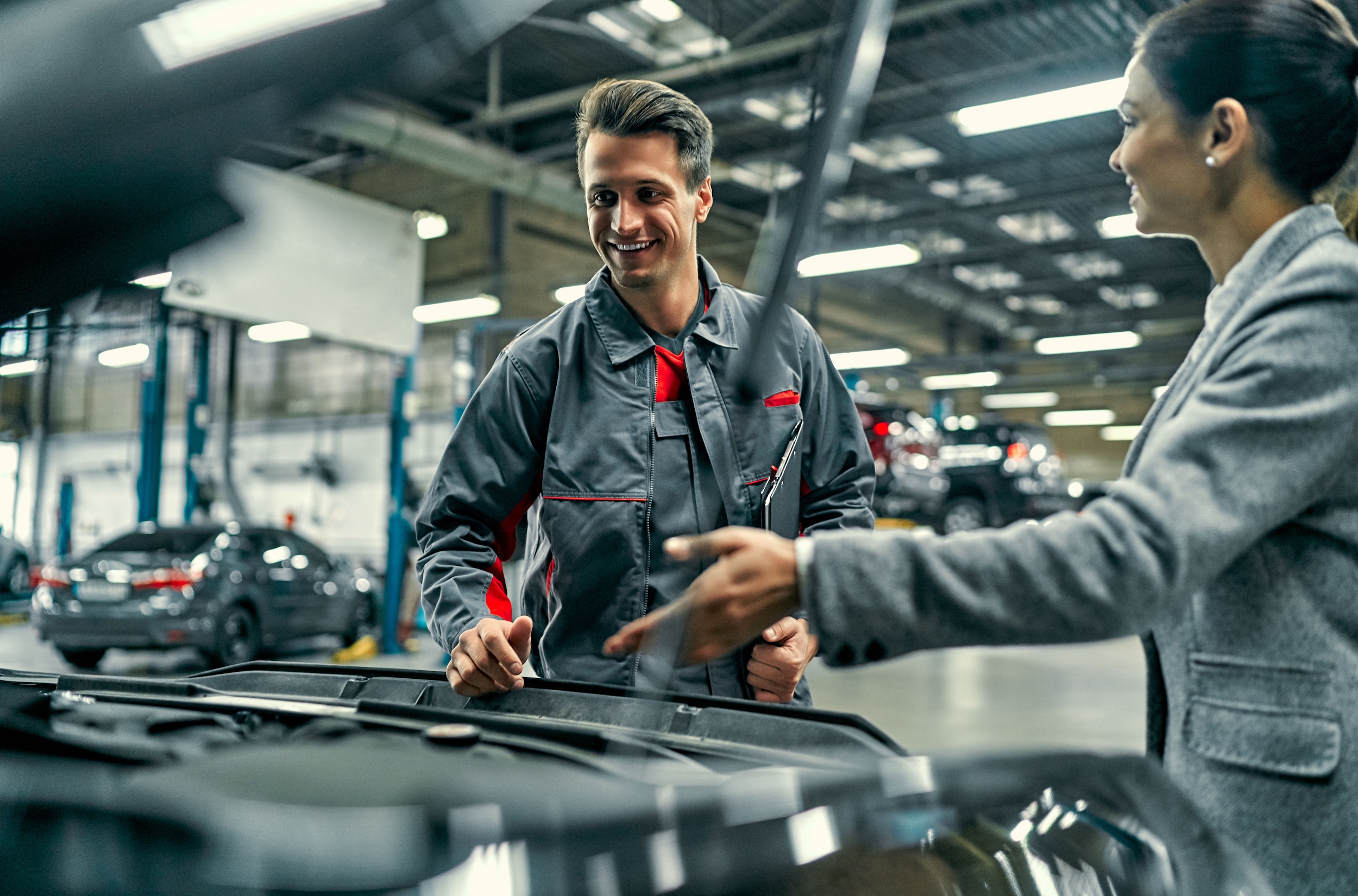 If you're looking for a garage that can get your car to run the way it's supposed to or better, make your way to Richardson Chrysler Dodge Jeep Ram service center. Our service center is the perfect place for drivers to get optimal repairs and recommendations from highly knowledgeable service technicians. Find out why you should come to our service center for maintenance and repairs, as well as what services we offer. Schedule your next service online or in-person after reading.
We're Here for You!
We want you to know that every time you bring your vehicle to our service center, you can trust us. Our service technicians are here to provide high-quality service so your car can operate like it came fresh off the lot. Everything they do to your vehicle will be in accordance with your car brand's standards. That way, you'll never have to doubt the accuracy of any repair they do. Not only will they repair your vehicle, but they'll also provide recommendations for other repairs you didn't initially come in for. It will be your choice to act on them at that time or not, but at least you will know for future reference. Come by and meet our staff. They look forward to meeting you soon.
Check Out Our Services
There's rarely a time where we can't do anything for your car. We have a laundry list of services we provide to get your car back to standard. Schedule your next service with us and request services such as:
Oil and filter changes
Brake repair
Tire rotations
Engine repair
Battery replacements
Transmission repair
...and many more
Schedule Today
Make your way to Richardson CDJR or go online to schedule your next vehicle service at our service center. Request whatever service you need and wait in our waiting area until we're through with the repairs. You can also order parts at our parts center if needed, and don't hesitate to ask about any service specials we may have available.